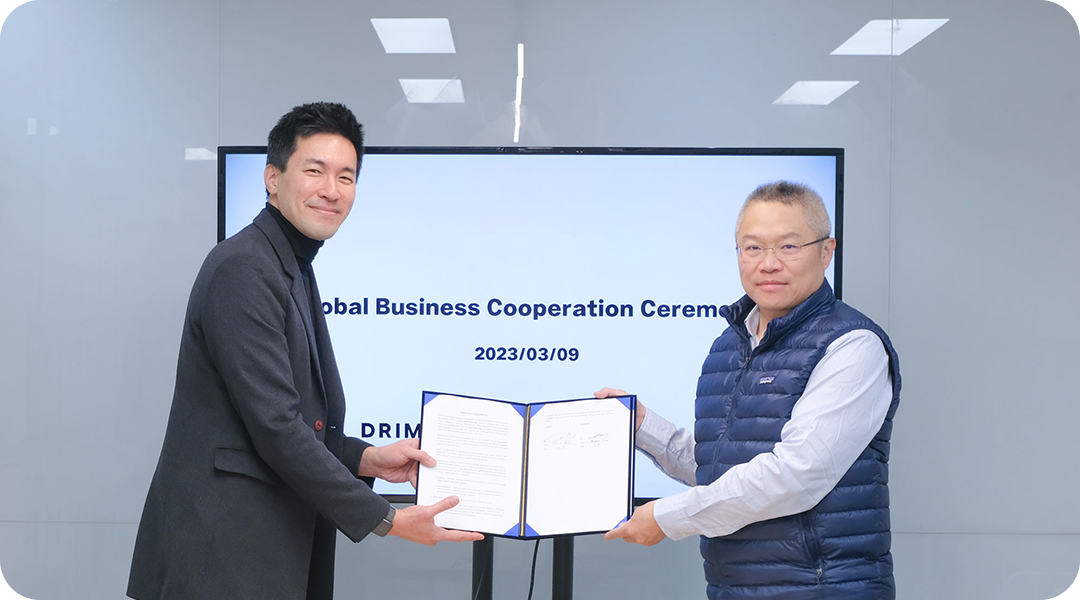 DRIMAES and CAROTA Collaborate
to Enhance Vehicle Remote Management Solutions

Mar 9, 2023 | SEOUL
DRIMAES product mentioned within this press release are offered by DRIMAES, Inc.


---
Total mobility solution provider DRIMAES and worldwide one-stop OTA(Over-The-Air) solution leader CAROTA announced on the 9th their strategic alliance to form the introduction of OTA capabilities within its smart control solution. 

As a result of this collaboration, both companies plan to establish the development environment and infrastructure for vehicle control systems for the introduction of OTA features and actively cooperate in advancing the enhancement of smart control solutions. 
OTA refers to the capability for vehicle manufacturers to remotely update software and firmware within vehicles. OTA can address issues occurring in electronic control units(ECUs) that control engines, transmissions, and more in addition to in-vehicle infotainment systems. 
DRIMAES will be responsible for the overall infrastructure development of smart control solutions to ensure the secure integration of OTA capabilities, while CAROTA will handle feature solutions for OTA testing, security and remote management. DRIMAES and CAROTA plan to initially apply their solutions to the logistics industry, which demands extensive maintenance for a large volume of vehicles, and then expand into the commercial vehicle sector.
CAROTA provides a cloud-based OTA one-stop full solution, covering everything from the introduction of OTA to maintenance and content management, to automobile manufacturers. Currently, CAROTA's solutions are being provided to global major automobile manufacturers like Volkswagen and Toyota.
Sei-yon Lee, Chief Technology Officer(CTO) of DRIAMES, stated, "Through collaboration with the globally recognized CAROTA, we hope that DRIMAES' smart vehicle control solution will achieve both reliability and high completion."