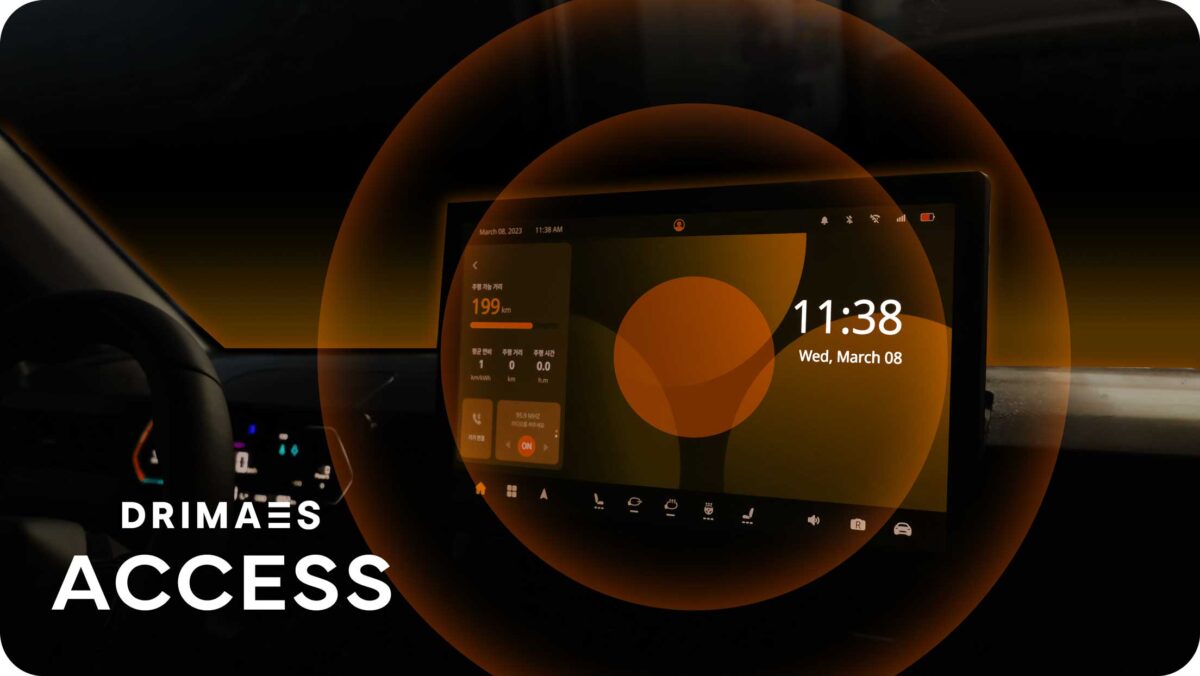 DRIMAES Unveils 'ACCESS', a Smart Fleet Management Solution

Apr 06, 2023 | SEOUL
DRIMAES product mentioned within this press release are offered by DRIMAES, Inc.


---
On the 6th, the mobility solution company, DRIMAES, introduced their first smart fleet management solution named 'ACCESS'. The solution is designed to enable users to enhance their vehicle control environment and utilize various integrated services using real-time data provided by the vehicle.
A vehicle control solution involves attaching dedicated terminals to vehicles, transmitting data such as vehicle status and location to a control system, and managing the data. It is primarily applied to vehicle management systems in logistics and transportation companies that operate multiple vehicles simultaneously.
DRIMAES has differentiated its approach by integrating a cloud-based vehicle control infrastructure directly into In-Vehicle Infotainment (IVI). The company explained that this allows for substantial cost savings in vehicle management by directly transmitting real-time data to a cloud server.

The ACCESS platform was jointly developed with cooperation from companies like global chipmaker Qualcomm and the OTA specialized company Carota. It employs Qualcomm's Snapdragon Car-to-Cloud solution and includes one of the key functionalities in vehicle connectivity, Over-The-Air (OTA) updates.
The company plans to expand the scope of its solutions, starting with the logistics and transportation sector, and moving on to solutions that can be integrated with personal vehicle insurance products. They have also begun cooperation with Willog, a pharmaceutical cold chain distribution platform, for commercialization. 

Sei-yon Lee, Chief Technology Officer (CTO), stated, "The importance of 'Car Connectivity' is increasing, and there is a growing need to develop various integrated technologies alongside infrastructure.", He added "Through collaboration with global companies, we will lead the transformation of the cloud-based vehicle control solution ecosystem."