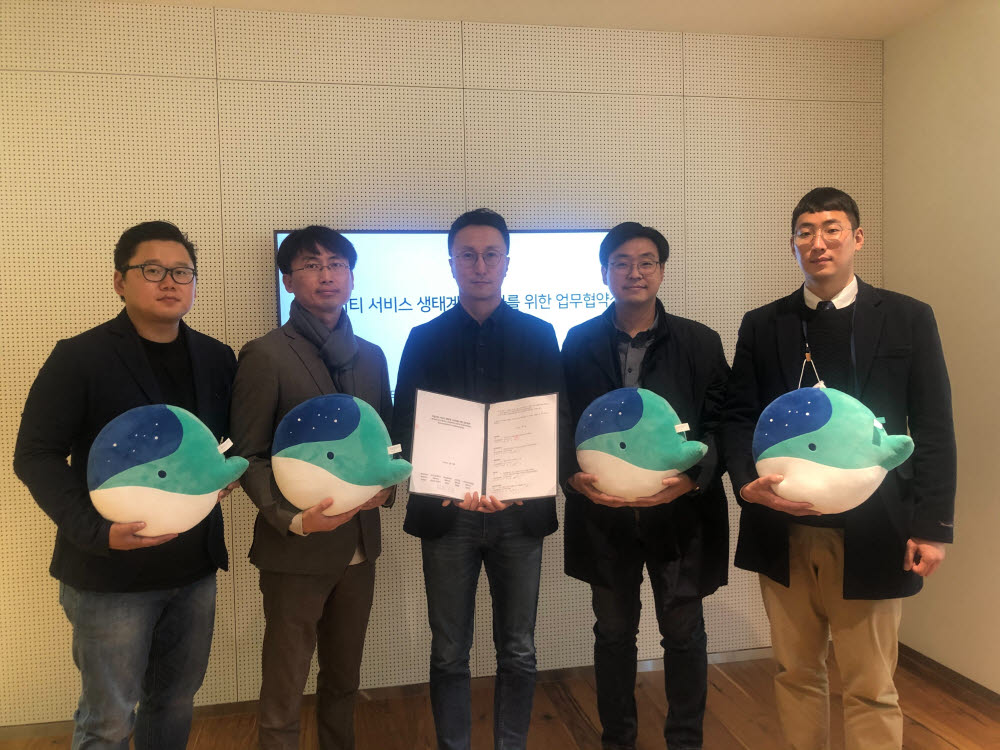 The Whale browser provided by Naver has started to create a future mobility ecosystem in cooperation with leading companies in the domestic mobility market. Naver Whale announced on the 11th that it had exchanged a memorandum of understanding (MOU) for cooperation in the mobility business with DRIMAES, Team Yper, Carang, and the last 30 minutes. Naver Whale builds a service platform based on web technology, and DRIMAES provides vehicle infotainment technology and methodology. The remaining partners offer O2O services to vehicles operating on a newly established service platform.
Naver Whale has established a vehicle-mounted IVI system configuration essential to function as a comprehensive platform in browsers through strategic business agreements with Continental-DRIMAES. As a result, the IVI system, which was previously established through a deal with the O2O service for vehicles, has become an integrated service platform. And vehicle service providers can run web services on vehicles without creating separate AOS or IOS mobile apps, allowing them to connect with users. Naver Whale Leader Kim Hyo said, "This MOU is meaningful. It has established a new mobility service ecosystem that can be mass-produced by uploading O2O services for vehicles of various startups that provide services to the Whale-based integrated service platform."
He added that we are opening the possibility of collaboration with various partners, from entertainment functions for vehicles such as music, movies, and games to comparing travel navigation and fuel prices.