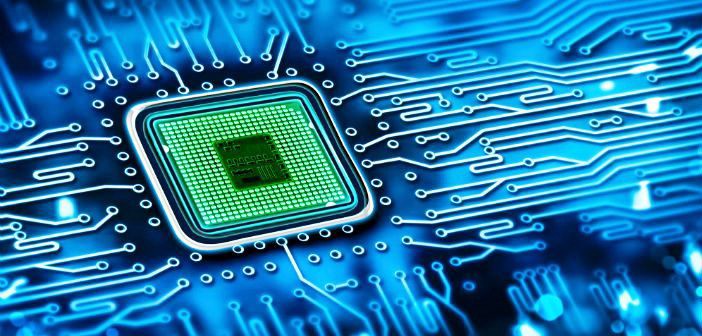 The theme of DRIMAES Tech today is SoC (System on Chip).

SoC can be the basis of electronic devices in all home appliances, including in-vehicle information (IVI), smartphones, home appliances, etc.
SoC acts as the brain when operating the machine by receiving power. 
Please stay with this posting for those who want to know more about SoC and learn about the latest mobility topics!
1. What is SoC?

SoC is also called an application processor (AP). The minimum amount of equipment needed to run the device, including the CPU, a central processing unit, such as memory, graphics cards, and storage, is packaged in a single chip. This chip can integrate the main functions with a single chip; SoC determines the device's performance.

2. Differences between regular SoC and Automotive SoC.

Basic requirements for general SoC include CPU, GPU, VPU, DSP, etc. In addition, automotive SoC (Automotive SoC) supports essential automotive functions and automatic-grade operating systems (OSs). 

So, what are the functions needed to be a car? Representatively, the Around View Monitor (AVM) helps drivers park, and Vehicle Communication Standards CAN communicate with each other between devices in the vehicle. 



Additionally, it supports Automotive-grade operating systems (Android, AGL, QNX, etc.). The operating system applied to smartphones and tablets is consumer-grade, and IVI's operating system is automatic grade. It should automate IVI's operating system because IVI does not stay in the entertainment function but also deals with hardware control of cars. 

Lastly, as vehicles are directly related to safety, Automotive-grade parts require strict certification.
In particular, Automotive SoC has an international certification standard called 'AEC-Q1000'. According to the procedure, after a complicated test process,  certification must be obtained to be successfully installed in the car. One of the test items is "whether it works without any problems even if extreme temperature, humidity, voltage, etc., are applied to SoC." 
3. Why does DRIMAES need high-performance Automotive SoC?

Then, why does DRIMAES need a high-performance Automotive SoC? Increasingly, what drivers and carmakers demand for cars are becoming more complex and challenging. One of the reasons is that people want to use the services available on high-performance PCs in IVI. In addition, carmakers want to integrate chips that exist in each part of the car into one chip to reduce costs. Likewise, DRIMAES, which develops and mass-produces IVI, also needs high-performance SoC. Several companies produced high-performance Automotive SoC that met DRIMAES standards, including Samsung, Qualcomm, and Renesas. The chip adopted in DRIMAES' product was Qualcomm Chip. 




Source; eeNews
4. Why did DRIMAES choose Qualcomm?

Why Qualcomm? DRIMAES is building a connected car ecosystem. For the truly connected car ecosystem, many cars must equip with DRIMAES' platform, and the connection between vehicles must be seamless. Therefore, DRIMAES considered the vision of building a mobility ecosystem when selecting SoC. 



1) Proven SoC 
First of all, for many cars to equip with DRIMAES' IVI platform, SoC, which automakers widely adopt, must be used. 

Therefore, DRIMAES has signed a partnership with Continental, a global automobile company. As part of this partnership, DRIMAES, to Continental's automotive hardware platform, has worked on a project to connect the AGL platform, a Linux operating system for automobiles. The hardware platform SoC of the Continental used was Qualcomm Chip.

In addition, it can see that Qualcomm Chip is an Automotive Grade SoC that has already commercialize by significant automakers and global Tier 1 companies and has completed quality verification. 


2) Connected Car
Connectivity is essential for connected cars. Qualcomm chip does not support communication functions, but DRIMAES has installed a separate communication module to enable related car functions. In addition, DRIMAES is currently developing DRIMAES' IVI platform and has a particular module that supports LTE. 


In this way, DRIMAES chooses SoC optimized for the vision of "building a mobility ecosystem" and further realizing it.